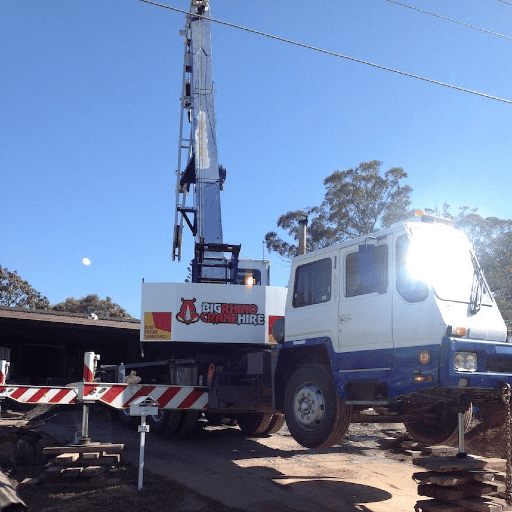 Similar to a franna crane, a slew crane has an extendable boom used to move or taxi heavy loads. The slew cranes make use of a turning bearing, making it the perfect crane for a city crane hire job. Franna cranes on the other hand lack a turning bearing and require a crane truck to move them from one position to another.
For any resident or business in need of slew crane hire Brisbane services, trust the premier crane hire service provider able to offer lift options of any tonne. Big Rhino Company is a local and family owned, crane hire business operating in the Queensland area. We provide franna cranes, mobile crane hire and rigging. Our experience in construction projects has us providing lifting and transport services 24 hours 7 days a week.
FOR PROFESSIONAL CRANE HIRE SERVICES AT AN AFFORDABLE COST
As the premier crane hire crane company in the industry, we offer our services in accordance with safety protocols. From the small cranes to the large 25T franna, we can assure you that all our trucks and cranes are well maintained and in excellent condition. Contact us today and inquire on any of the cranes in our fleet. Our team will help you hire the right crane for your project.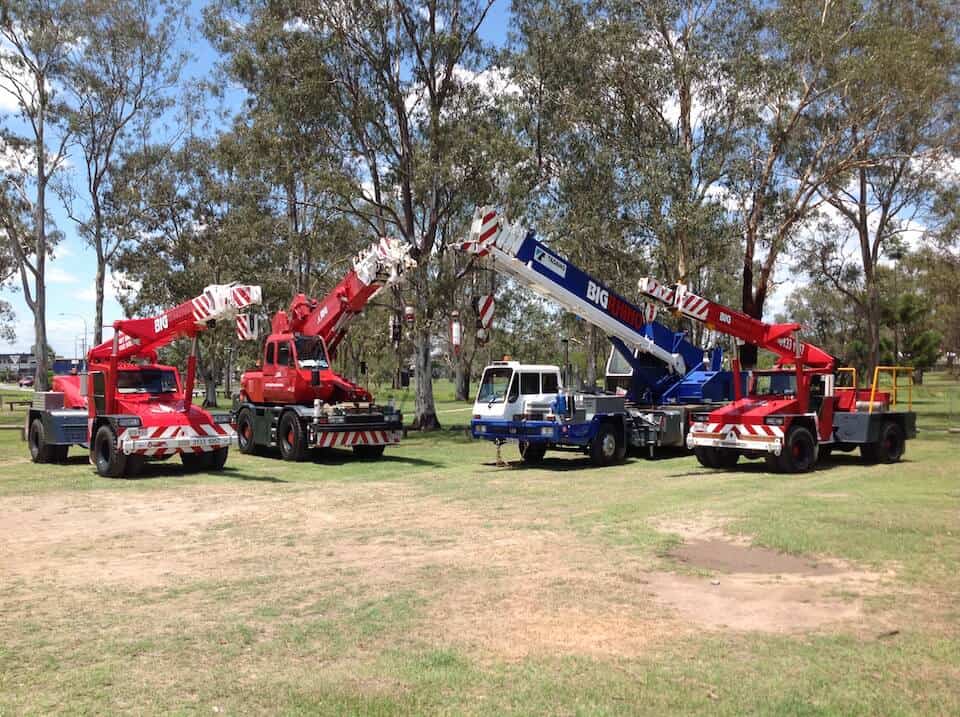 SLEW CRANE LIFT COMPANY IN SOUTH EAST QUEENSLAND
We have a fleet of franna cranes, slew cranes, truck mount cranes and mobile cranes. With the variety and options, we are highly rated as the leading slewing and mobile crane lift company in South East Queensland. Our mobile crane operators are always on the move, offering our lift and crane solutions to companies and residents in Brisbane and the Sunshine Coast.
Looking for a slew crane company in Brisbane and the Sunshine Coast?
In need of a Demag 20 tonne or Tadano 25t crane for your construction project in the city? With our large fleet of equipment, franna cranes and terex cranes, there is no better Brisbane cranes hire company to offer lift services. Regardless of the terrain or tonne requirement, we are willing to come over and offer our reputable hire services.
Call us today and share your tonne requirements, the equipment needed and all truck needs for the project. Big Rhino has well-maintained franna and all-terrain Brisbane cranes perfect for any lift. You will receive a free quote for your hire inquiry.
WHY CALL UPON BIG RHINO FOR YOUR CRANE HIRE NEEDS?
Your search has come to an end. Call upon the expert crane hire company, Big Rhino today!
Our professional team of crane operators
Tailor made solutions for your complex projects
Fully insured team of dogmen
In need of a lift and carry service for those heavy loads in Brisbane? Trust the best slewing professionals in the Qld. Whether be it on dodgy terrain, a tight space in a residential site or next to skyscrapers, we assure that our hire services will adhere to safety protocols.
Contact Big Rhino and inquire of our terex franna crane. You will receive a free quote, charged at competitive market prices.