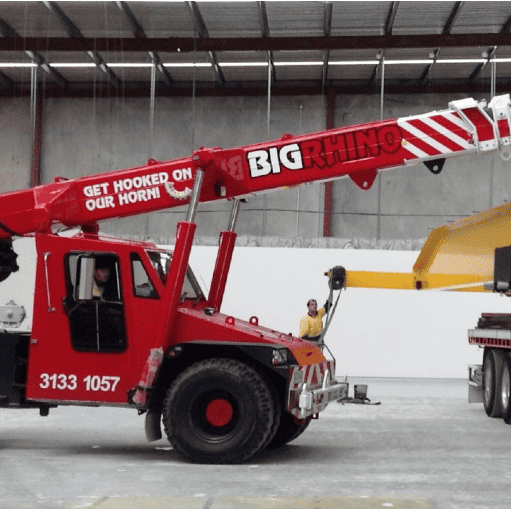 Professional Franna Crane Hire
Franna cranes are a type of pick and carry crane, designed to travel on public roads and are classified as mobile cranes. Rather than being stationary, the crane is connected to a truck-like vehicle, meaning that the load can be picked up and carried to where it needs to be.

The main benefit of Franna crane hire is the efficiency. Franna cranes can usually be driven to the job site, and can move around the site freely (within reason). Our Franna crane hire services is a more efficient and cost-effective way to lift and navigate your job site.
If you're interested in Franna Crane Hire, give us a call today on 0434 243 151, one of our friendly staff will be happy to talk with you.
Franna Crane Hire Brisbane
The machines' versatility, high speed, mobility, lifting capacity and ability to fit in tight spaces makes them ideal for any civil construction project.  Big Rhino company has several Terex models of the Franna cranes at its disposal.
Make your Franna crane hire enquiry today, and one of our friendly team members will provide you with a free quote.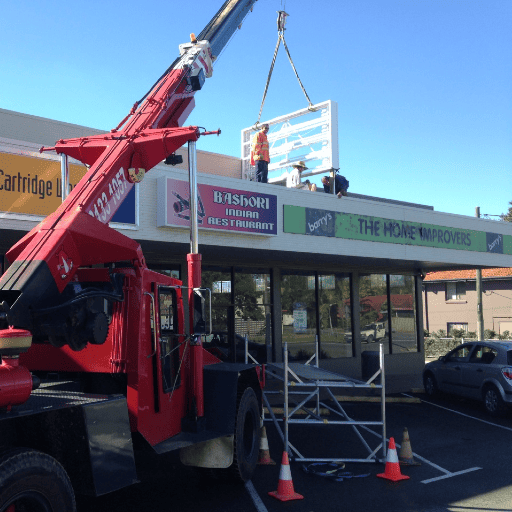 Reliable Franna Crane Hire Brisbane
Our Franna cranes are designed in Australia, and manufactured in Brisbane. They have become popular in the civil construction industry and can be used for both big and small projects.
They are designed to travel large radius on the site and to navigate different terrain with their load. This makes them ideal to use when lifting and moving loads back and forth.
Affordable Franna Crane Hire Rates in Qld
The franna crane is generally considered cheaper than other lifting crane hire options. The prices for a franna crane lifts often vary depending on the amount of load the crane could carry, the type of mechanical or remote-controlled, complementary equipment, and the duration.
The price could range from $170 per hour for a 12 tonne to $225 per hour for 25 tonnes.
Usually, the crane hire service package includes a minimum amount of hours' depot to depot and the transport from site to site. Mobile crane hire brisbane is a crane hire service that is popular all around Brisbane and its surrounding. Depending on the type of project you may need a fleet of a truck, a safety license,s and professional operators for the right crane hire service.
Big Rhino have a license guide that takes you through what is required in order to operate such machinery. This gives you peace of mind, knowing that you've been provided with all the information you need to make an informed decision. Give us a call on 0434 243 151 to discuss your lifting requirements.
Servicing a large radius of towns and suburbs, across QLD, you can trust Big Rhino. We are the crane hire company that offers professional and reliable services. Get in touch today to discuss all your franna crane hire needs. One of our friendly team members will be more than happy to talk with you and organise a free quote.