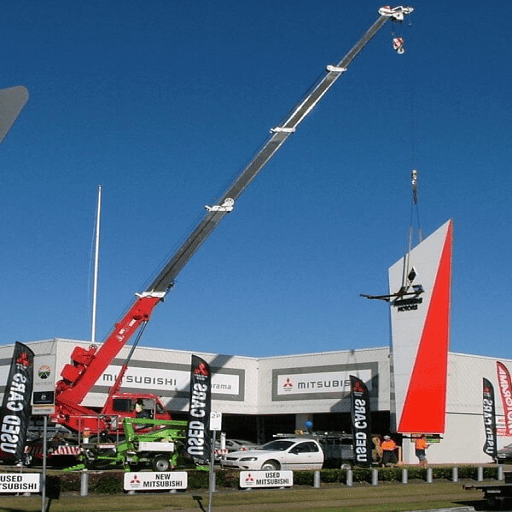 In the world of cranes, a city crane is a type of crane that is used to do lifts on building and construction sites that have restricted accessibility without endangering lift elevation and weight volume.
The city crane has the ease to navigate to the construction sites with the help of a telescopic boom and an adjustable turning circle especially in sites that have limited space. The city crane provides a tall lift once set up that helps pick and carry load easily.
In addition, the portable layout of city cranes incorporated with the marginal setup called for ways that they have the ability to steer around firmly structured task sites as well as do precise lifts where various other types of crane such as the franna crane and other mobile cranes are unable to.
The best City Crane Brisbane services
Big Rhino is a crane service company that serves Brisbane and the surrounding areas in providing quality and trusted crane services. We offer a variety of crane from mobile cranes to franna cranes.
In Brisbane crane hire, area safety is paramount to us. We therefore ensure that it is indeed guaranteed. With a fleet of frannas, Crawler, City and all terrain cranes that give you the best lifting service to cover for rough terrain we can assure you of quality machinery for your job.
Our cranes can be used in a range of lifting industries that include general industry, residential and commercial developments, machinery maintenance, residential and commercial developments, transport and roofing solutions. The cranes available are posted on our website and our team can help you in picking the best for your job. We will provide you with free advisory and free quote for your hire.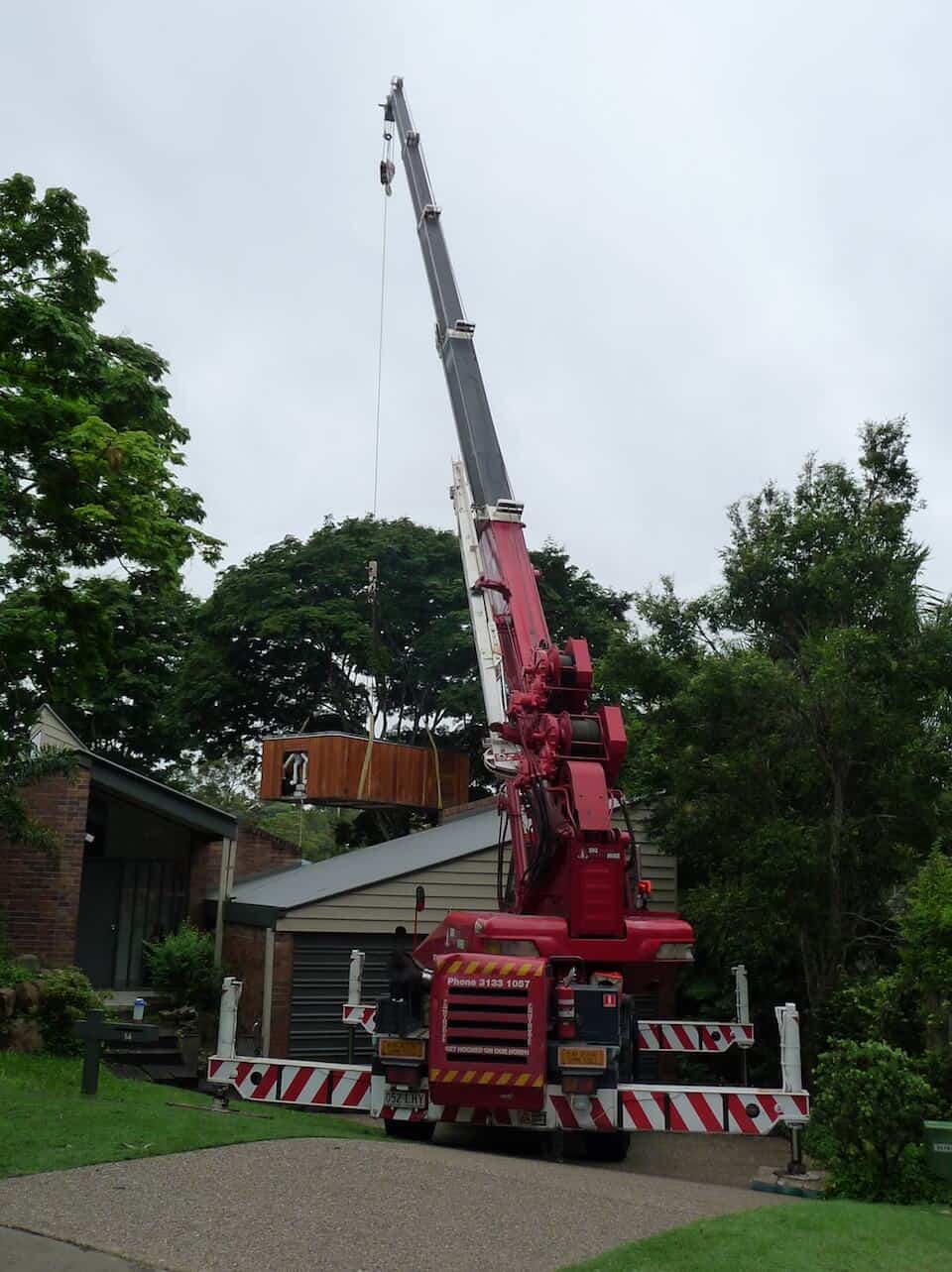 Besides crane hire services we also offer lifting truck hire services. We provide crane truck hire and transport in the greater Brisbane area. We also service interstate clients at requests.
Our crane hire Brisbane services also include site inspections, lift plans, free advisory on terrain cranes and safety license checkups to ensure that jobs are handled professionally and safely as well as effectively completed.
City Crane Hire Solutions around Brisbane QLD
A city crane just as the mobile crane hire can lift up to 4.9 tonnes and have a small footprint of about 5 × 5 meters that makes them ideal for these tightly spaced sites. This is extremely helpful especially in Brisbane city where there is limited space.  Examples of sites where city cranes are best fitted are hospitals, shopping centers, and casinos.
At Big Rhino, we offer an array of city crane hire solutions around Brisbane city. We have years of industry experience as crane operators of city crane hire in Brisbane and the Logan area. We use the finest quality equipment and do regular training to ensure that our team offers the safest and renowned City Crane hire services throughout Brisbane.
Our company provides excellent city crane hire Brisbane services with utmost care as our priority. Our mobile cranes, city cranes, and franna crane hire are of modern design for close-packed sites which are needed to traverse the Brisbane CBDs compacted laneways and hard-to-reach points.
The city cranes are indeed useful to both commercial and residential lifts need. As said before, city cranes are best suited and extremely favorable to use in accessing the limited lifting job's site.
WHY CHOOSE CITY CRANE HIRE BRISBANE?
Big Rhino provides complete cranes and rigging services. With a mobile crane hire fleet available all around the clock, you can call us for crane rigging service in Brisbane and our team of operators will be ready to help. Call us today for Brisbane Crane services.