Family owned and operated. Serving Brisbane and surrounding areas.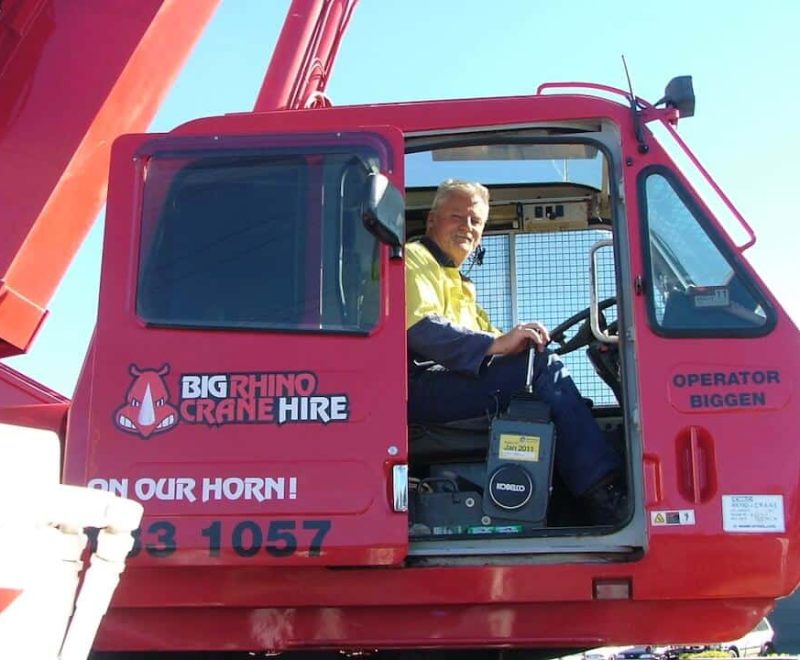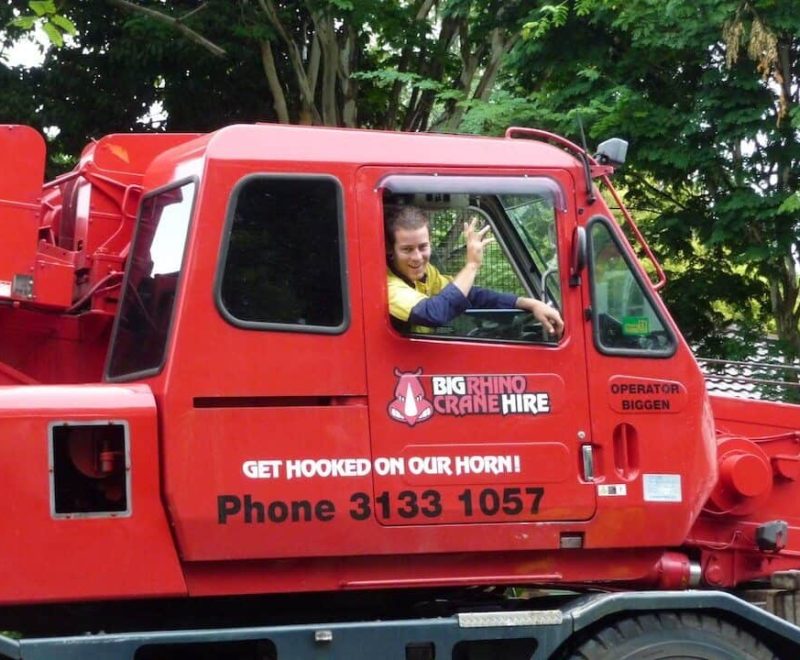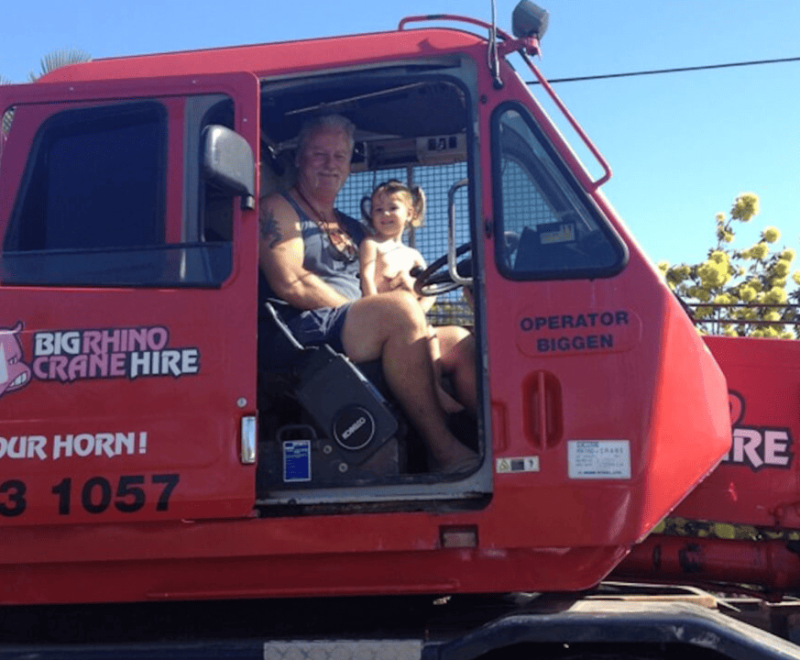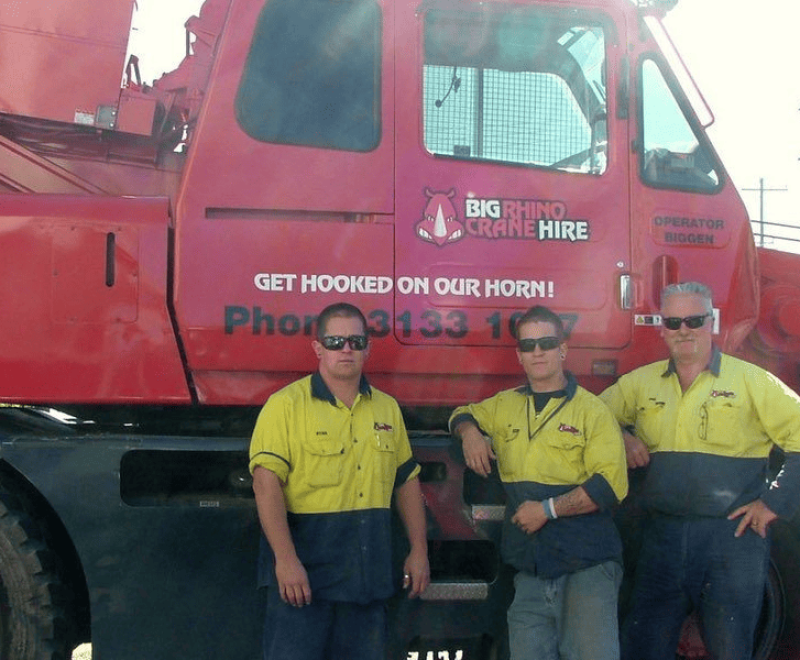 Big Rhino was formed after many discussions around the dinner table between Paul & Ryan Gravener. They were both working for another crane company at the time and were frustrated with the way things were run. They could see a need in the market for a unique crane that was already in high demand. Pauls nickname was Biggen & Ryan's was Rhino hence the discovery of Big Rhino Crane Hire.
They created a Brisbane mobile crane company that covers the area from Northlakes in the North and Upper Coomera in the South, Ipswich in the West and Redland Bay in the East. We cover all areas in between including the large area of Logan, Logan Central and Kingston. We also travel to areas like Greenbank, & Jimboomba, waterside areas like Raby Bay, Sandgate, Victoria Point, crossing Cleveland, Capalaba, Tingalpa, and Wynnum areas. As our depot is in Coopers Plains, areas like Sunnybank, Rocklea & Mount Gravatt our literally on our door step, so as you can see we go everywhere in the Brisbane area, if in doubt give us a ring.
The crane that was in high demand was the 16T Kobleco Slew Crane, with a 6mtr foot print and a very long 25 mtr reach and with the fly on adds another 5 mtrs. This mobile crane can set up in a very small area and has a great reach, which is what the building industry was looking for as the building blocks & land get small and some of the access is steeper than ever. We operated with the single crane for over 2 years building our Brand and a growing clientele.
Then the next little Rhino arrived with our acquisition of a 12T Franna and versatile little crane that can pick up and travel with the load, not as unique as the 16t City Crane but in high demand for building sites. Pool lifts and other numerous quick lifting crane jobs.
After another 18 months or so Big Rhino doubled in size with the arrival of our 25T Tadano Truck mounted crane and a 20t Franna. These 2 really speak for themselves, obviously the 25T is a bigger Crane with a longer reach and the 20T Franna is just a bigger version of the 12T, but can carry a heavier load.
Our fleet had doubled in size and each Mobile Crane has its own job skills but also can be overlapped to do some of the other jobs as well.
Big Rhino Crane Hire is a fast growing Crane Hire Company with our Brand stamped firmly on the Brisbane & Gold Coast markets and we pride ourselves on our very capable, experienced and friendly staff.
Give us a call on 0434 243 151 to book a crane and…
GET HOOKED ON OUR HORN
A Great Team Means Great Service From A Great Company
We have a great team of easy going people , that get along with everyone, they go the extra mile if needed and nothing is too hard
Equipment to get the Job Done
We are in the Business of Providing Solutions for all of your Lifting Requirements. No lift is too big or small. Big Rhino Crane Hire has a solution for every lift and our Crane Consultation is a FREE SERVICE.
TO BOOK A CRANE PLEASE CALL US
0434 243 151